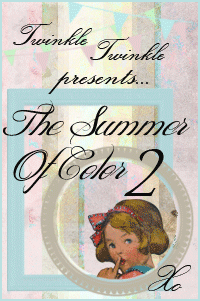 Hello fabulous bloggy friends. I wanted to quickly let you know that I am going to be gone for a bit, but really hoping to be back for Summer of Color 2! It was so much fun last year, and I am giddy that Kristin is hosting another blog event this year. Please join in, and I really hope to see some new friends there as well. You don't have to paint, you can do anything with the color theme for the week. Photos are awesome too! So, join us, K!!!
I was totally planning on participating in some fun things this month, and if you're hosting, just know I want to be there, but life takes over sometimes and I have to pass up on the fun.
Hope to be back really soon!!! Kissy Kissy all you lovelies.