I think of the child that I rarely talk about here. When you have one daughter with AS, and a toddler who is the midst of tantrums and torment, I have noticed that I haven't shared about the second girl, the girl girl, the wild, loud, fun, spirited, adorable Madison. So, I edited a shot from last week, just for today, and have decided that the remainder of this week, is dedicated to the high energy, lovely of a nearly 9 year old girl.
And yes, she is totally laying on tracks. She'll do anything to be a good model!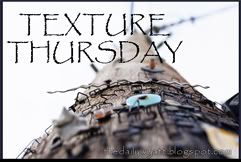 Last week I my photo got picked for texture twist. How very exciting. so here it is again!